Our KX-NT500/600 Series VoIP Phone Sets
With a step into the next century, Panasonic VoIP phones have easy plug and play features for a long life of superior performance. Intuitive and reliable, our VoIP phones keep your business connected and communicating at top performance levels all the while looking professional and staying current with technology.
Programmable keys, a full duplex hands-free speakerphone mode, integrated headset support and a large, easy-to read COLOR LCD screen with state of the art functions are just a few of the advanced features that can give your business a powerful productivity boost.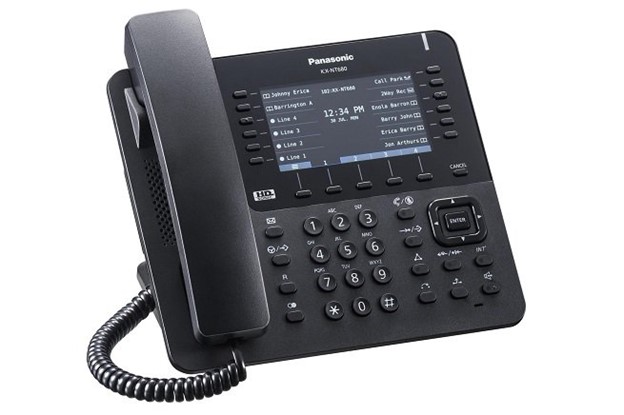 KX-DT680-B Executive VoIP Telephone
480X272 pixel color TFT LCD
12X4 pages Flexible Function Key
Electronic Hook Switch (EHS) Support
Bluetooth built in
Full Duplex Speakerphone
KX-NT546-B Executive VoIP Telephone
Backlit LCD display (6 line)
24 Programmable Buttons
Electronic Hook Switch (EHS) Support
Full Duplex Speakerphone
Optional KX-DT590-B 48-key Console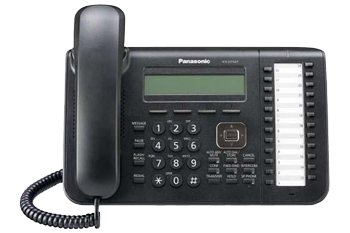 KX-NT543-B Business VoIP Telephone
Backlit LCD display (3 line)
24 Flexible Buttons
Electronic Hook Switch (EHS) Support
Full Duplex Speakerphone
Optional KX-DT590-B 48-key DSS Console
KX-DT590-B DSS Console
48 keys with green/red LEDs that show the
status of the phone set
Wall mountable
For use with KX-DT546-B and KX-DT543-B
sets